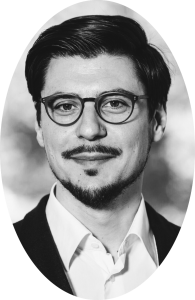 Welcome! My name is Ali Aslan Gümüsay. I work within the fields of Organization Theory, Entrepreneurship, Business Ethics and Leadership and am a Postdoctoral Researcher at the University of Hamburg and a Research Fellow at Vienna University of Economics & Business. Before, I was a DAAD PRIME Fellow, Lecturer at Magdalen College, and a DPhil Candidate at Saïd Business School, University of Oxford.
 At the heart of my research are issues around people, organizations and societal values. My research is guided by two  general questions: How do values and meaning shape organizations and how are they managed? And: How do new forms of organizing impact and deal with societal Grand Challenges?
My work has been published in journals such as Academy of Management Perspectives, Business & Society, Innovation: Organization & Management, Journal of Business Ethics and Research Policy.