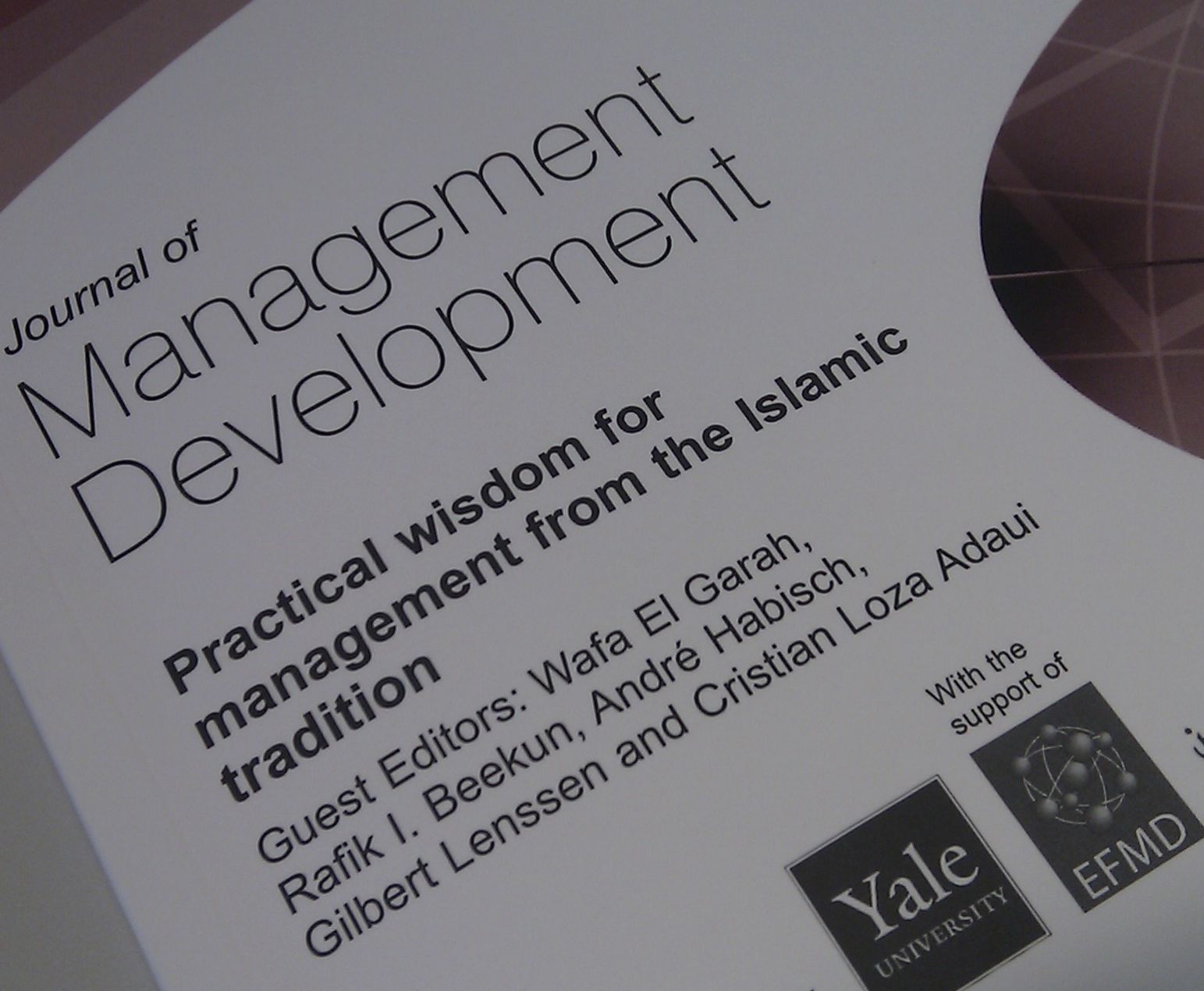 Received today the hard copy of this Special Issue with the overarching theme "Practical Wisdom for Management from the Islamic Tradition". Have contributed a paper on "Boundaries and knowledge in a Sufi Dhikr Circle":
Purpose
The purpose of this paper is to infer, from the mystical Islamic tradition, practical wisdom for management development on knowledge transfer and storage as well as organizational boundaries.
Findings
Knowledge transfer and storage in the Sufi Dhikr Circle is a relational and collective endeavor. The Circle has fluid boundaries between the organization and the outside, as well as between intra-organizational parts. Knowledge and boundary processes reflect that the human being is a complex actor of "body, mind and heart" with multiple senses.
Practical implications 
Management development theory and practice may benefit through reflecting on the practices of the Sufi Dhikr Circle with regard to its group-collective, sense-comprehensive and actor-complex approach to knowledge storage and transfer, as well as the spatial, temporal and content fluidity both of intra-organizational boundaries in the Circle and vis-à-vis its environment. Conceptualizing the human as a complex actor with various senses may improve knowledge storage and transfer processes, as well as fluid de facto boundaries.
Originality & value
The observation of "different practice" which is shaped less by business discourse enables a critical reflection of "common practice" potentially leading to a new "best practice". Reflecting on the practices of the Sufi Dhikr Circle and its conceptualization of human beings may contribute to the management development literature and practice on knowledge and boundary processes. Contemplating on what is different may help us to better comprehend what is common.
In a former version of the article, I briefly compared my ethnographic experience in a Sufi Dhikr Circle, a mystical Islamic organization, with Wacquant's experience as a participant-observer of boxing. More here. Also presented an earlier version of the article in Morocco. More here.