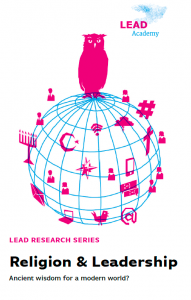 Ancient Wisdom for a Modern World?
Religion is often a taboo. Yet, leaders need to put religion back on the agenda – to take it seriously, to be aware of its pitfalls and opportunities, to be inclusive, and to capture religion as a force for good.
The new study on religion & leadership can be downloaded here. Blogposts about the study are here and here. An article and radio feature (in German) here. Here is a link to an executive education course that builds on study insights.
Pitfalls & opportunities
Religion is a double-edged sword. In the study, I identify four pitfalls and four opportunities for leaders: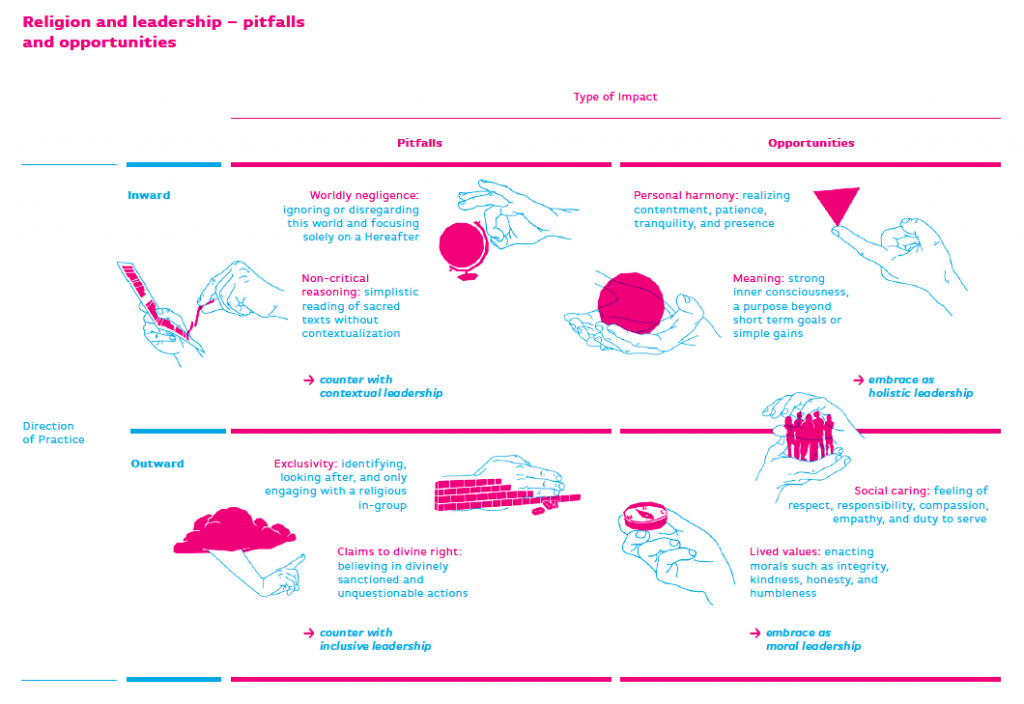 How should leaders engage with religion?
The study suggests five ways forward:
Take religion seriously
Harness the power of religion, be wary of its downsides
If religious, find personal and social balance
Put religion on the diversity agenda
Offer room for faith
Impressions from the LEAD launch event